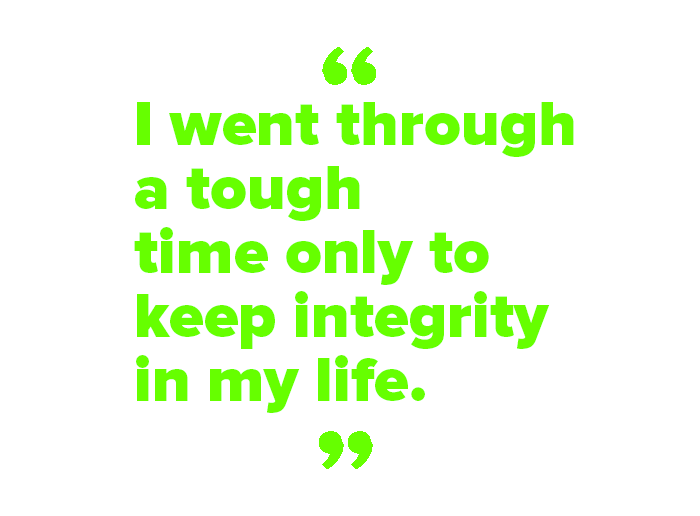 Brian Koo often compared his business partnership with Joe Lonsdale to a marriage, and the two budding investors did seem an ideal match. Lonsdale is a prince of Silicon Valley, with a gold-plated Rolodex, while Koo, a scion of the LG business dynasty in South Korea, has access to the wealth and industrial networks of Asia.
The two men, who both attended Stanford, would chat about business ideas and possible investments, and Koo enjoyed his friend's fast-talking style. While Koo has a reserved demeanor, Lonsdale gives off the impression that his mouth can't keep up with his whirring brain. Lonsdale, a co-founder of the high-flying data analysis startup Palantir Technologies, helped Koo's fledgling investment firm, Harbor Pacific Capital, gain access to Palantir shares. Later, when Koo was looking to open a hip Korean restaurant in downtown Palo Alto, Lonsdale would sign on as an investor in his friend's passion project.
Sportsfile / Getty Images
In 2011, after several years of courtship, they agreed to tie the knot, joining forces to become Silicon Valley's gatekeepers to Asia. Many American tech entrepreneurs have fantasized about China — a seeming promised land, with a vast consumer economy and the world's biggest population of internet users — and many dreams have been dashed by homegrown competition, friction with the government, or a misunderstanding of the culture. But Koo and Lonsdale's dream was particularly bold: They pledged to start a venture capital firm that would conquer Asia not once, but repeatedly, on behalf of the US startups they invested in. Their firm, Formation 8, which they started with a third partner, Jim Kim, raised nearly $1 billion in capital and soon became known as a top player, with prescient bets on startups including the virtual reality company Oculus VR.
But the San Francisco–based firm's ultimate breakup last November — the story behind which has never previously been reported — shows how challenging it was to connect these two business worlds separated by the Pacific. Koo failed in a costly attempt to help a major startup backed by Formation 8, the $3 billion e-commerce app Wish, establish a presence in Asia. And sexual assault allegations filed against Lonsdale in early 2015, which he strongly denied, opened a painful rift with Koo's father — a leading Korean industrialist and key investor in the fund.
After the Wish failure, Lonsdale expressed doubts about Koo's efforts in Asia, and Koo, keen to add Asian companies to Formation 8's portfolio, questioned whether Lonsdale was fully committed to his vision for investing there. But the sexual assault lawsuit brought these simmering tensions to a boil.
When the lawsuit landed, Koo was taken aback, and he confronted his partner to ask why he hadn't been given advance warning, according to people with direct knowledge of the matter. Koo's father, John, a prominent figure in a culture where public reputation and family honor are paramount, viewed the Lonsdale case as a stain on the family's reputation. As the legal fight dragged on, Koo came under immense …read more
Read more here: Inside The Breakup Of Formation 8, One Of Silicon Valley's Hottest VC Firms
Category: YUM